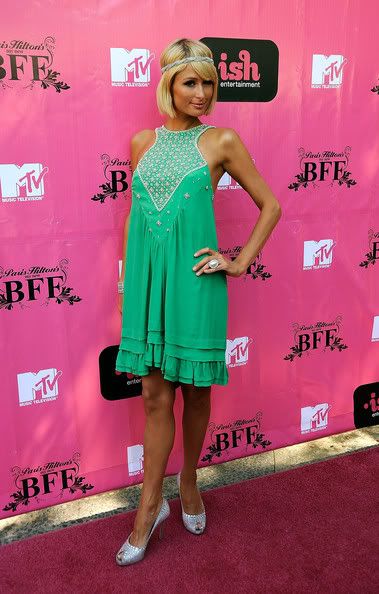 Okay so i just got done watching Paris Hilton's my new BFF, i thought her outfits were amazing. Her headbands were really extraordinary they had crystal's and lot's of other expensive stones on them. Here is a website were they have some of the headbands that she wear's but they come along with an expensive price tag too.
http://www.jenniferbehr.com/

I really like that one girl with the fake boobs because she just seems like a true friend but you never know who paris is going to choose. 
She has a nice style. I really didn't think that 2 people were going to go home on the first episode but that shows how serious she really is. Anyways i cant wait for the next few episodes and see who is going to be the winner!!!!!
XOXO Jazmin